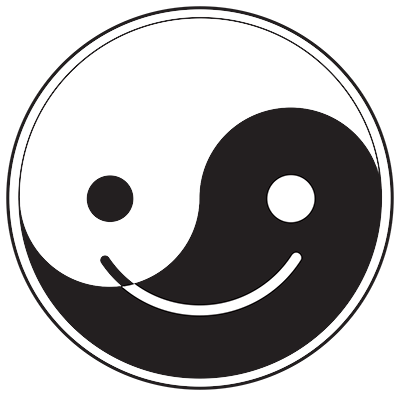 I have produced a series of instructional DVDs with many of the routines I put together and learned in my Taijiquan training.  The DVD series is complete in itself, however I still have plenty of other Tai Chi routines from my years of learning that can be implemented in the future.  
What I am offering to you and your business is a chance to implement the HAPPY THOUGHT TAI CHI PROGRAM, for the benefit of your clients and your employees.  The first thing we must do is set up a day and time when I can come and work with your care professionals.
Training Options 
ONE HOUR PRESENTATION- FREE OF CHARGE
TWO 3 HOUR TRAINING SESSIONS (two weeks apart)
1/3 of facility's care staff for 60 minutes each introducing the instructing the program 1/3 of client population changing every 60 minutes,separating them by the different skill levels. WITH THIS PROGRAM, MY INSTRUCTIONAL DVDs CAN BE PURCHASED FOR $30 each and the complete set of 3 volumes is $80. Facility discount would cost $25 each for 10-19 DVDs.
With this much training and instructional information, a very ambitious care worker can build on what they know and then they will want to learn more.  I recommend holding the TWO 3 HOUR TRAINING SESSIONS and let the care professional work with what they have learned along with studying the DVD.  Then four to six weeks later set up another set of TWO 3 HOUR TRAINING SESSIONS.  The second set of training classes can really sink in because of the time put in learning the basics.  After this fourth hour of instruction for the care professional, they would be certified ROUTINE GUIDE.  After 6 hours of training the care professional is certified ROUTINE LEADER.
4 hours of training: certification HAPPY THOUGHT TAI CHI PROGRAM routine guide
6 hours of training: certification HAPPY THOUGHT TAI CHI PROGRAM routine leader
About Happy Thought Tai Chi
HAPPY THOUGHT TAI CHI PROGRAM was developed by instructor Mark Cashatt.  The system was developed from ideas and routines that Mark Cashatt gathered over the years.
Our Video Series
3 Volumes of Tai Chi instruction, each over 1 hour long, are available through this website.
Special Needs Classes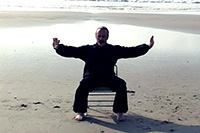 After developing an easy and systematic program using the principles, philosophy and techniques of Taijiquan (Tai Chi), an ancient martial art originating in China, I found that such a program can benefit our friends who have physical and mental challenges.