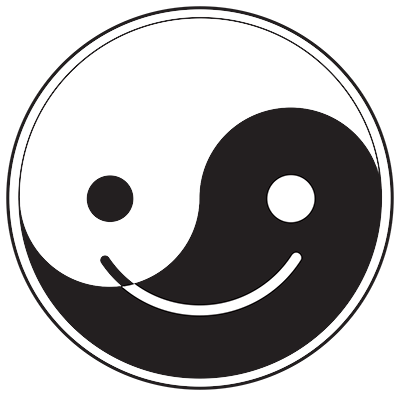 We currently have multiple high definition tai chi routines including a short style Yang form and Wu, both from front and rear views.  In addition, we still have our original DVD series for purchase in standard definition. 

VOLUME 1 – This video was filmed in a beautiful park in Pennsylvania on a perfect day.  Practicing outdoors with nature all around is good for the spirit because it is as natural as Tai Chi.  The DVD begins with our usual warm-up exercises along with  a step by step lesson on the Yang Style Chen Manching form.   The chi-kong routines are some of the very favorite exercises featuring "LOTUS FLOWER"  which Mark Cashatt uses to end his class.  Also featured is a  set  of BanDanJin exercises and the "Temple Exercises" passed down from teacher to teacher.

VOLUME 2 – Most of the second video was filmed on the beach early in the morning.   The beach is a perfect location to practice Tai Chi because even the movements of the crashing waves demonstrate tai chi principles and many people believe they gain energy from the waves.   The DVD features more chi-kong routines created from individual chi-kong movements that by themselves could be repeated as long as the practitioner desires– but presented in a manner that flows in to the next movement so that the practicitioner can quickly remember many of these exercises.  Also featured on the is video is more intense instruction on the Chen Manching form, a short Chen form and a short Wu form.

VOLUME 3 – The idea of this volume was to present "seated" ways of doing HAPPY THOUGHT TAI CHI.  On this video you will find versions of the routines found Volume 1 & 2 while sitting in a chair– for those who want to benefit from Tai Chi, but are concerned about balance while standing.  If a participant is worried about balance while doing chi-kong, it is best to practice while seated until strength and knowledge of movement is more developed (thought repetition). After feeling comfortable while seated,  the participant should try standing.  Also featured on this video are two complete ancient Chen Style forms filmed primarily to use as a guide. viewing the video while learning the form in private or group lessons.  These forms are extraordinarily beautiful but very difficult to learn without a qualified instructor to guide them.
About Happy Thought Tai Chi
HAPPY THOUGHT TAI CHI PROGRAM was developed by instructor Mark Cashatt.  The system was developed from ideas and routines that Mark Cashatt gathered over the years.
Special Needs Classes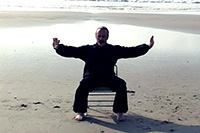 After developing an easy and systematic program using the principles, philosophy and techniques of Taijiquan (Tai Chi), an ancient martial art originating in China, I found that such a program can benefit our friends who have physical and mental challenges.